Skip to Content
Learn More About Kord Dentistry
At Kord Dentistry, we strive to give patients much more than just run-of-the-mill dentistry. When you choose us as your dental care provider, you're opting for a unique and unparalleled experience. Dr. Maryam Ekhtiar-Kord does it all, from preventative dentistry to cosmetic and restorative measures. Our patients in Mission Viejo and Newport Beach, CA come back time and time again for quality dental care and our team's compassionate nature. With our help, you can achieve the face and smile you've always imagined. Find out more about what makes Dr. Kord and her practice stand out amongst the competition.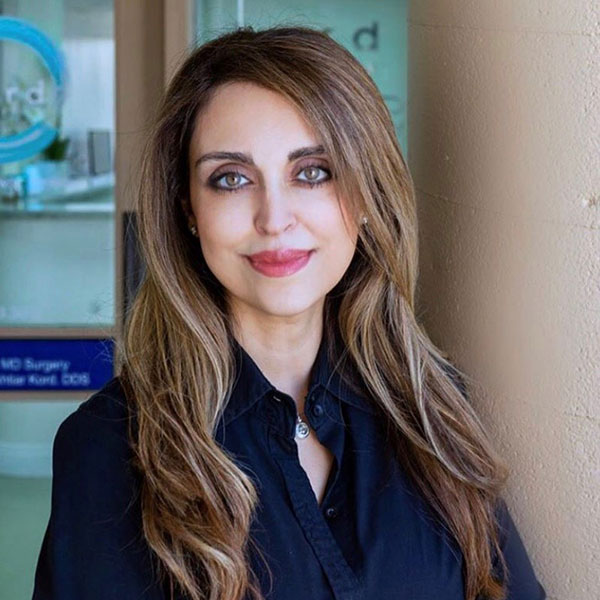 Meet Dr. Maryam Ekhtiar-Kord
Dr. Kord has extensive education and numerous certifications in her field. She first graduated with honors from Southern Methodist University. There she earned three degrees in only four years: a Bachelor of Science in Molecular Biology, a Bachelor of Arts in Philosophy, and a Bachelor and Masters in English Literature. Her next step was to complete her Doctor of Dental Surgery at the prestigious Texas A&M Baylor College of Dentistry. Since then, Dr. Kord has become a proud member of the American Academy of Cosmetic Dentistry and a trusted provider of BOTOX® as a treatment for temporomandibular (TMJ) pain. In her fleeting spare time, Dr. Kord enjoys cooking, fitness, and travel.
What Makes Dr. Kord and Her Team Stand Out
You have many local dental offices to choose from, but at Kord Dentistry, you get an experience unlike any other. Dr. Kord has comprehensive training in both traditional orthodontics and Invisalign®, and she can recommend the best option for your smile makeover. Of course, we recognize there's no one-size-fits-all approach to a beautiful smile. Your oral health is our first concern, and from there, we'll decide the best way to give you the smile you deserve. We focus on proper tooth and jaw alignment, and Dr. Kord always constructs personalized and unique restorations. All in all, our goal is to create a comfortable, empathetic environment where patients can realize their highest dental health and most beautiful smile.
Your Stop for an Extensive List of Services
We specialize in a wide range of services at our offices in Mission Viejo and Newport Beach. We handle everything from holistic dentistry to pediatric dentistry, as well as TMJ pain and implant dentistry. Dr. Kord utilizes an extensive set of multidisciplinary skills to provide you the best dental care possible. Make an appointment today to get started on your smile makeover.
Contact Our Friendly Team for More Information