Skip to Content
Learn the Advantages of Invisalign®
If you have uneven teeth, you've probably considered traditional metal braces. However, many patients shy away from conventional braces because of their metallic color and clunky appearance. Whether you're nervous about the look of braces or you're worried you won't be able to eat your favorite foods, it's understandable to be wary of traditional braces. Fortunately, you have another option: Invisalign®. At Kord Dentistry, we'll gladly discuss this option with you and determine if it might work for you. Invisalign® is an excellent choice for most patients who want a more comfortable experience while still straightening their teeth. Learn more about this option from the professionals at our Mission Viejo and Newport Beach, CA offices.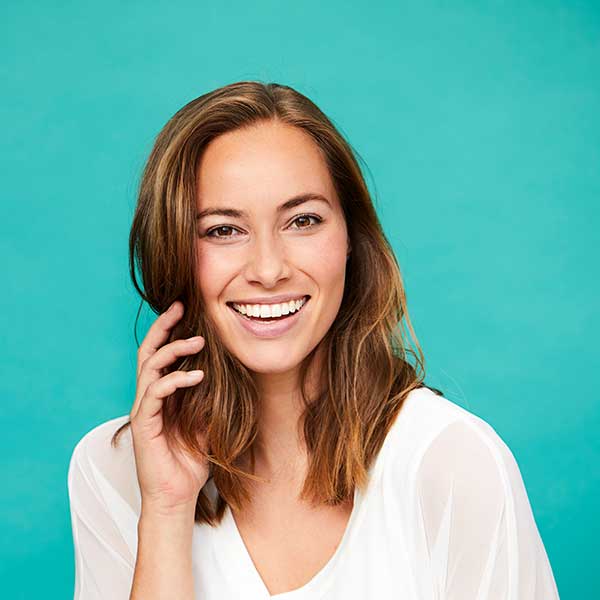 How Invisalign Straightens Your Teeth
For the most part, Invisalign® works the same as traditional braces. These clear aligners apply slight pressure to the teeth to move them in a particular direction. As your teeth shift throughout your mouth, you'll need to return to our office to have your aligners adjusted. After a few months and a few adjustments, your teeth will float into the desired location, giving you the beautiful, straight smile you've always wanted. Not all misalignment issues are properly treated with Invisalign®, so be sure to discuss your circumstances with Dr. Kord.
What Are the Benefits of Invisalign®?
Invisalign® users report a wide range of benefits from choosing this type of clear aligner. Not only do they provide a better appearance than traditional metal braces, but they also offer a range of additional benefits. Some of the advantages of Invisalign® include, but aren't limited to:
Comfort
Traditional braces are infamous for making eating, chewing, and speaking much more difficult. With Invisalign®, you can talk with your friends and family without worrying about discomfort.
Removable
Invisalign® clear aligners are fully removable. You can take them out while you eat, play sports, and carry out your dental hygiene routine. Because of this, you won't need to make changes to your diet or hygiene practices.
Speed
While realigning your teeth takes some time no matter which option you choose, Invisalign® is often the quicker option. You won't need to make as many appointments with our dental office, only coming in for occasional adjustments.
Weighing the Cost of Invisalign®
Many of our patients are worried that Invisalign® will be much more expensive than traditional braces. While they do tend to be more costly, running anywhere from $3,500 to $8,000, they may be worth the price tag. Be sure to balance the pros of Invisalign® with the cost and determine if the trade-off is worth it in the end. Keep in mind many insurance policies provide coverage for Invisalign®, and your total cost may be much lower.
Contact Our Friendly Team for More Information