Skip to Content
Make an Appointment for a Teledentistry Consultation
Sometimes you don't have the time or means to leave your home. However, this doesn't have to mean you'll miss out on quality dental care. Teledentistry is a new method of consulting with dental professionals and evaluating your oral health without ever setting foot in our office. Over teledentistry, we can understand your goals for your smile and begin to suggest ways of achieving them. If you're dealing with discoloration, misshapen teeth, or missing teeth, Dr. Kord and her team at Kord Dentistry will be able to give you a clear rundown of your options for improving your smile. Learn more about our teledentistry offering and how it can help you.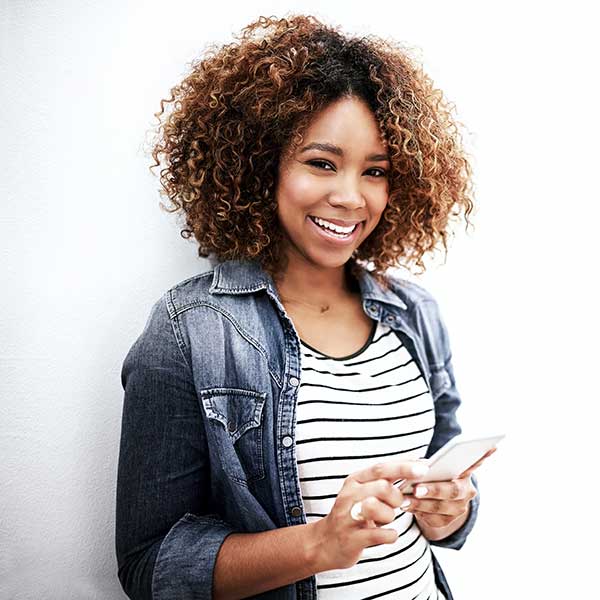 Teledentistry as a Tool for Holistic Dentistry
Teledentistry is a crucial tool in holistic dentistry. Because holistic dentistry addresses your health as a whole, not just your mouth, teledentistry allows us to get a handle on your overall condition. When you sit down with our team, be prepared to answer several questions about your dental and medical history, and have some ideas for how you'd like your smile to look after treatment. We understand that not everyone feels comfortable leaving their home, so our experts are ready to talk through your conditions and concerns using virtual methods.
Use One of Three Virtual Methods for Teledentistry
At Kord Dentistry, we're happy to hold confidential teledentistry consultations via a few different channels. Some of our patients prefer to use FaceTime, compatible with all kinds of Apple devices. Others find Skype to be more accessible. Our staff is trained in both of these video-chatting software, and we can provide you with a seamless experience with either of these virtual methods. Our team can also perform consultations and initial evaluations using Whatsapp if this program is easier for you. Please let us know in advance which virtual method you'd like to use during your teledentistry appointment.
Helping Patients Achieve Their Best Smiles
No matter your reasoning for wanting to consult with Dr. Kord from home, we're happy to accommodate you. Be sure to come prepared with your medical history and aesthetic goals. After your conversation with Dr. Kord or a team member, we'll send you a personalized treatment plan. Your plan might include a specified number of visits to our Mission Viejo or Newport Beach office, timeline, and the estimated cost of your treatment. Regardless of your circumstances, the team at Kord Dentistry is dedicated to helping you achieve your best smile.
Contact Our Friendly Team for More Information